Greetings beer travellers!
Welcome back to the Beer Passport newsletter! We hope that you had an egg-cellent Easter (get it?) and enjoyed a long weekend of crisp beers in some of the fine brewery taprooms we have across London.
Beer Passport community event
On Saturday 25 th February, we had a fantastic Beer Passport community event. We visited three taprooms – starting out at The Five Points Brewing Co-, then heading up to Hackney Church Brew Co, before finishing next door at Deviant & Dandy – sinking some delicious craft beers and having a wonderful time with our growing Beer Passport community. Keep your eyes open for the next event – most likely in May or June.
Taproom Trails
In our last newsletter, we announced the launch of our Beer Passport Taproom Trails. Well, you asked for more and at Beer Passport HQ we are happy to deliver. We're delighted to announce that we have FOUR more taproom trails for you, so check these out here. They are:
Camden to Islington (4 taprooms, 2 miles)
Brixton (4 taprooms, 0.7 miles)
Deptford & Greenwich (3 taprooms, 2.5 miles)
South Bermondsey (3 taprooms, 0.7 miles)
And we're not quite done, so keep an eye out on that page and our social media channels for more Taproom Trails in the future.
Brewery News
You may have already seen that Boxcar Brewery is currently going through a transitional phase. This means they have closed down their taproom and webshop for now. The company still remains and we are hopeful to see them back serving some of those mind-blowingly good beers again and stamping your passports soon. Keep an eye out on social media for updates and make sure you're following @boxcar_brewery on Instagram.
Our own stamp collections
We're continuing to work on our own Beer Passport stamp collections, with a few visits to taprooms recently. At the end of March, we went down to Nine Elms to visit two of our favourite breweries – Mondo Brewing and Distortion Brewing Company. Phil was a huge fan of Distortion's Phaser IPA, a lovely sessionable beer that will leave you wanting more. Mike's favourite was Mondo's Little Victories Session IPA, which comes with plenty of hop while still being easy drinking. We'd like to say a big hello and thank you to @bestofbeerlondon, who we bumped into at Distortion. Please give him a follow on Instragram to stay up to date with the latest London beer news.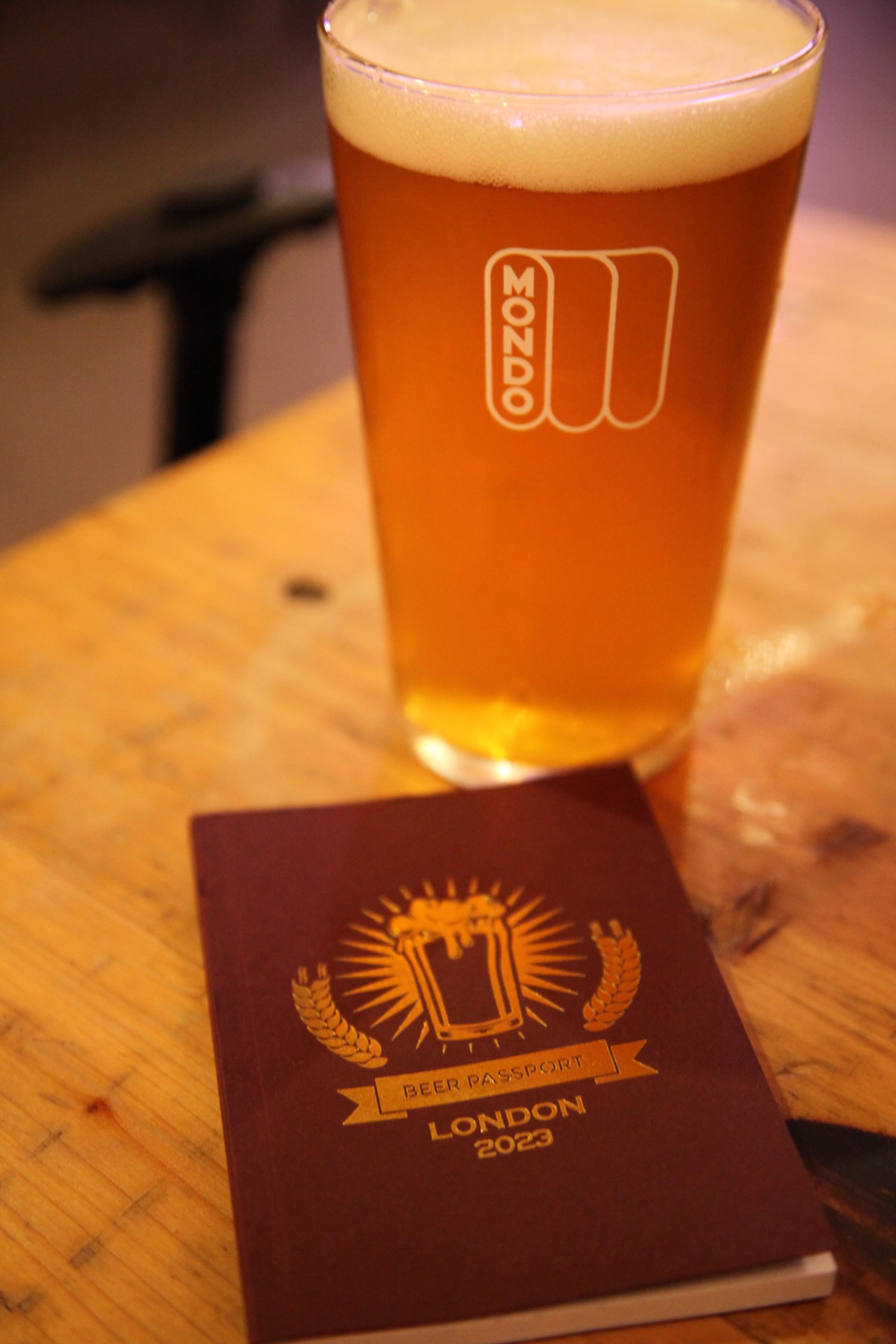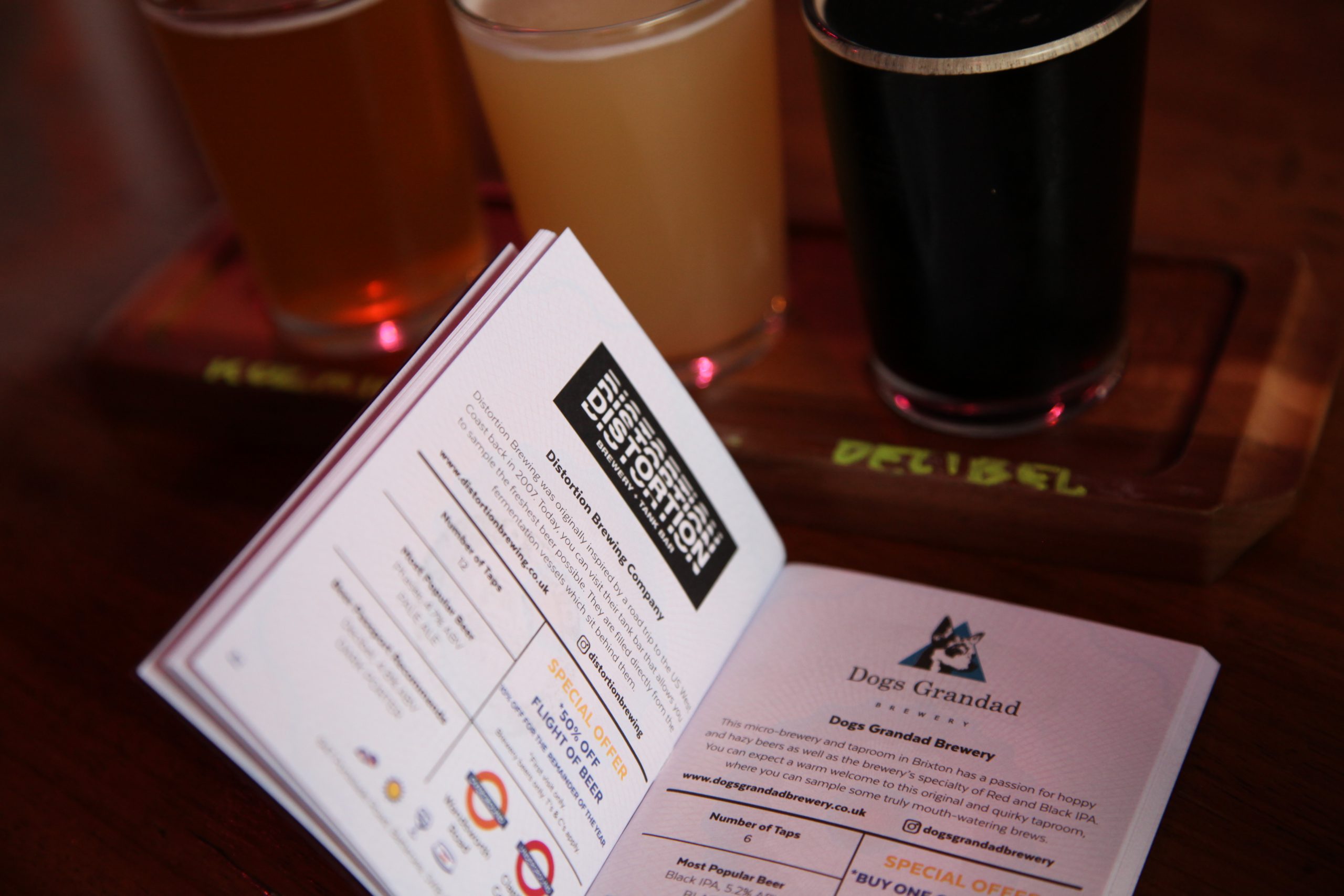 Help us out?
At BP HQ we're trying to make some upgrades to our website to make it more attractive and user-friendly. This includes creating a fun introductory video, organizing our Taproom Trails, and smartening up the customer journey. If you are a web-designer, marketer, or video-maker and you think you can help us, please drop us a note at hello@beerpassport.co.uk.
That's all our Craft Beer news for now. Summer is around the corner and we can't wait to see you all filling up those taprooms! Don't forget to tag us on our social media when you're getting your Beer Passport stamped!